Helping You Change the World
Built specifically for non-profit organizations looking to streamline their operations, the portal solution for non profits includes a host of features and tools. It can help you categorize donations, streamline donors, handle volunteers and their tasks, etc. The portal can help you manage a team so that your time and effort can be managed on the tasks that help your organization raise more funds and utilize those in the correct manner. It brings together your team, your volunteers, your donors, as well as board members, in order to serve your cause
Non-profit Specific Features
The donation module helps streamline the donations that come into your organization and gives you a neat way to direct those to the various programs, missions, etc. you run.
Automated Fund Transfer Scheduling
You can enable the automated scheduling of fund transfers for your customers while giving them options to choose their preferred payment gateway from the ones you integrate.
Fundraising Campaign & Event Management
Now set up event registrations, fundraising campaigns, and share on social media to get more traction. You can also float donation forms, set a real-time goal achievement chart, and more for better engagement.
On board volunteers with the required skills set that match the requirements your organization has and give them an interface to manage their profiles, hours, work, etc.
Volunteer's Timesheet Management
Volunteers can submit when they are available for work, so you can use that information to create a timesheet where you are covered at all times, without unnecessary overlaps and are able to maintain the timing for your volunteers.
Each organization needs to have a knowledge base that talks about their work and activities. Regular updates can help keep your donors and volunteers updated with the work you are doing around the world.
Our Customer Success Stories
How We Create a Perfect Solution for Nonprofit Organizations
Requirement gathering

Once a client signs up with us, our team has a meeting with them to discuss an overview of what they need, and then there is a discussion about the nuances of what we can do for it.

Cross check with the base product, finalize customization

Once we know what the requirements are, we cross-check those with the product we have, and figure out what customizations are needed for it. If we need to create a unique custom solution, we create an exhaustive list of the details and a roadmap for it.

Give iterative updates

Once we begin creating the solution, we share iterative updates with the client so they are always in the loop.

Test for limitations

We test out the changes and limitations so that we can ensure that the solution works exactly as the client required it.

Final delivery

Once we get final approval from the client, we deliver the final product with the necessary documentation

Maintenance and Support

We also offer technology migration, atypical repair & maintenance of the existing portal, or need to fix the bugs & security glitches for your existing portal and web applications.
Know More
Why Partner with CRMJetty?
CRMJetty has had over 13 years of experience building custom portal solutions for companies of various sizes including non-profits. With our experience of building portals for nonprofits, we understand the challenges that come with it. Having the right industry knowledge and team of experts, we are able to create a solution that works for you, no matter how complex your workflow is. We aim to make the logistics of your job simple so you can always focus on the big picture and the changes you want to bring.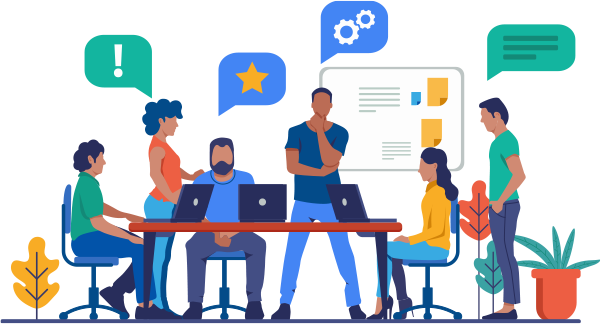 What our customers say

I highly recommend Sales port - A Customer Portal for Wordpress. It has provided us with a very functional Customer Portal al ...

So a new project for a client meant I needed a Customer Portal that was customisable, could work with a tight integration bet ...
Blog
Explore latest news, trends, guides and about everything in the world of CRMs.
We profit only emotionally from the profit of your efforts.
© Copyright 2021 CRMJetty All rights reserved
To Top