Take Your Classroom Outside the Class
Our education portal has all the tools that you'd find in a classroom and plenty more. Use these to share your knowledge and even to build a community of educators. These tools will help you streamline courses, classes, design tests, and award certificates. Everything from registration to graduation. And if you are looking for a custom portal, then you can opt for our education portal development services to build one with any and every feature you require.
This feature is common for the faculty as well as students. The faculty will be able to see the classes they may have missed, and mark attendance for the same for their students. The students will be able to see their attendance which gives them an insight into how they are doing and if they need to make up for some classes.
Using this portal, the administrator can streamline the admission process and equalize the opportunities that are open to students. And with payment integration, they can shift the complete admission process to online, saving a lot of time and resources otherwise wasted in manual work.
Online Communities And 3rd Party Integrations
Education requires collaborative efforts between educators, students, parents, and institutes. Build a community and create a common space for all the parties to come together and discuss the aspects of education. Achieve crowdsourced queries and a sense of belonging among students and educators. Overall, leverage support for learning management software like Moodle and simplify education logistics further.
Our Customer Success Stories
How We Create a Perfect Solution for Educators and Institutes
Requirement gathering

Once a client signs up with us, our team has a meeting with them to discuss an overview of what they need, and then there is a discussion about the nuances of what we can do for them.

Cross check with the base product, finalize customization

Once we know what the requirements are, we cross-check those with the product we have, and figure out what customizations are needed for it. If we need to create a unique custom solution, we create an exhaustive list of the details and a roadmap for it.

Give iterative updates

Once we begin creating the solution, we share iterative updates with the client so they are always in the loop.

Test for limitations

We test out the changes and limitations so that we can ensure that the solution works exactly as the client required it.

Final delivery

Once we get final approval from the client, we deliver the final product with the necessary documentation.

Maintenance and Support

Once you begin using it, we provide support and maintenance as well.
Your Education Portal Consultants
We believe that knowledge is crucial, whether education is formal or informal. The education portal we have is a tool to solve the logistical challenges of education. We have built this portal after a deep analysis of existing solutions and the needs of the industry including the ones created during this pandemic. With over 13 years of experience in the portal industry, we have a special advantage of building solutions that can scale with your growth.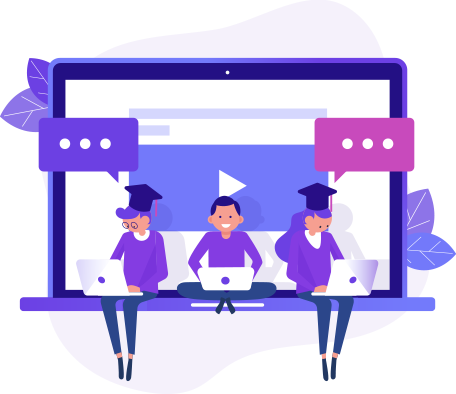 What our customers say

I highly recommend Sales port - A Customer Portal for Wordpress. It has provided us with a very functional Customer Portal al ...

So a new project for a client meant I needed a Customer Portal that was customisable, could work with a tight integration bet ...
Blog
Explore latest news, trends, guides and about everything in the world of CRMs.
Education is the key to creating a better tomorrow
© Copyright 2021 CRMJetty All rights reserved
To Top