Enterprise Legal Management Software
We aim to provide a simple, yet powerful legal services portal solution that fits seamlessly into your existing legal workflow, lets you manage databases efficiently, integrates flawlessly with various tools, and adds value to your firm.
Simplify your data procedures through a centralized database which includes client details, accounting, document handling, time tracking, billing, and other advanced features.
Completely Synchronized Solution
Get seamless sync between your database and portal. Share, store and save huge chunks of confidential data through a synchronized legal services portal solution.
Add and manage clients and keep their information hands-on. Use advanced search features for specific client-related information.
Consolidate your data and collaborate better. Our robust portal solutions include matter management applications, relevant case matter filing systems, seamless workflows, database research, file attachment, third-party integrations, and so on.
Leverage Analytics for Better Understanding
Upgrade, store and save data for future analysis. Review workflows, reduce data volumes, and quickly access enhanced insights into matter issues, facts, and trends.
Integrations and Customization
We provide additional customization features where you can design your portal and make it identical to your website. We can also help you seamlessly configure third-party integrations with your existing system after appropriating its feasibility.
Align Your Legal Operations with Emerging Technological Features
Organize, manage, and collaborate on legal tasks at your firm with legal services portal solutions. It helps you to estimate and schedule tasks, so you can take decisions based on priorities.
No need to keep switching between various interfaces and tools. Control all entities, track analytics and manage every action from a single well-arranged custom dashboard.
360-Degree Entity Management
Exercise full control over entities (client, matter, tasks, data, etc.) in your CRM as well as portal. Use all the available default entities in your CRM and configure them as per your legal requirements.
Our portal comes with comprehensive user management features. Add, manage and define access based on various legal roles. Get full admin control to add, edit, delete and manage user profiles and their roles.
Store and collaborate on all documents from one place. Find and share documents quickly and identify who last edited them through a versioning feature that allows you to keep track of multiple variations of the document.
Role-Based Access And Permissions
Create different user groups and roles and let users access different entities based on their assigned roles. Enhance security and manage operations better with the right permission and defined access privileges.
Our legal services portal solution provides a flexible and powerful platform to optimize your team's workflows. Prioritize your workload using customizable task attributes such as priority, status, and category.
Our Customer Success Stories
How We Create a Perfect Solution for Legal Firms
Requirement gathering

Once a client signs up with us, our team has a meeting with them to discuss an overview of what they need, and then there is a discussion about the nuances of what we can do for it.

Cross check with the base product, finalize customization

Once we know what the requirements are, we cross-check those with the product we have, and figure out what customizations are needed for it. If we need to create a unique custom solution, we create an exhaustive list of the details and a roadmap for it.

Give iterative updates

Once we begin creating the solution, we share iterative updates with the client so they are always in the loop.

Test for limitations

We test out the changes and limitations so that we can ensure that the solution works exactly as the client required it.

Final delivery

Once we get final approval from the client, we deliver the final product with the necessary documentation

Maintenance and Support

We also offer technology migration, atypical repair & maintenance of the existing portal, or need to fix the bugs & security glitches for your existing portal and web applications.
Know More
Legal Services Portal Solutions
We are a custom lawtech development company. Using our extensive knowledge of legal workflow requirements, we aim to assist firms to capture more growth opportunities. Our goal is to provide a robust, multi-featured, synchronized solution that provides a platform to increase operational efficiency. We can help law firms increase their profitability by focusing on customer acquisition and services. Let's digitize your legal services for better outreach.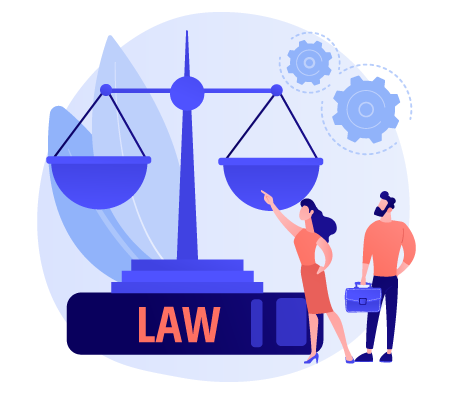 We Value Our Customer's Testimonials

I highly recommend Sales port - A Customer Portal for Wordpress. It has provided us with a very functional Customer Portal al ...

So a new project for a client meant I needed a Customer Portal that was customisable, could work with a tight integration bet ...
Blog
Explore latest news, trends, guides and about everything in the world of CRMs.
© Copyright 2021 CRMJetty All rights reserved
To Top